ANDREW BLAKES - GOLF PROFESSIONAL
Phone: 07723734191
Andrew is a young, enthusiastic professional who has gained a lot of experience from his first few years as a playing professional. In 2013 he played his first pro event finishing in the top 5 at Henley GC. Also having 4 more top 10 finishes in his first year.
Since then in 2014 he joined the TP tour, Jamega Tour and Euro Pro Tour. Andrew came top 20 out of 300 professionals in the TP Tour order of merit. He also made the final stage of Euro Pro Qualifiers. 2015 promises to be a good year with already a second place finish at Sonning GC with a one under par 69.

Having performed at a high level in football at county level and athletics winning more than 30 events for WSEH, this gives him a wide range in all levels of coaching and major experience in high level intensity competition.

Andrew is hoping he can bring the experience he has to golfers looking to improve their golfing skills and is very excited to start his new teaching and playing career at Richings Park GC.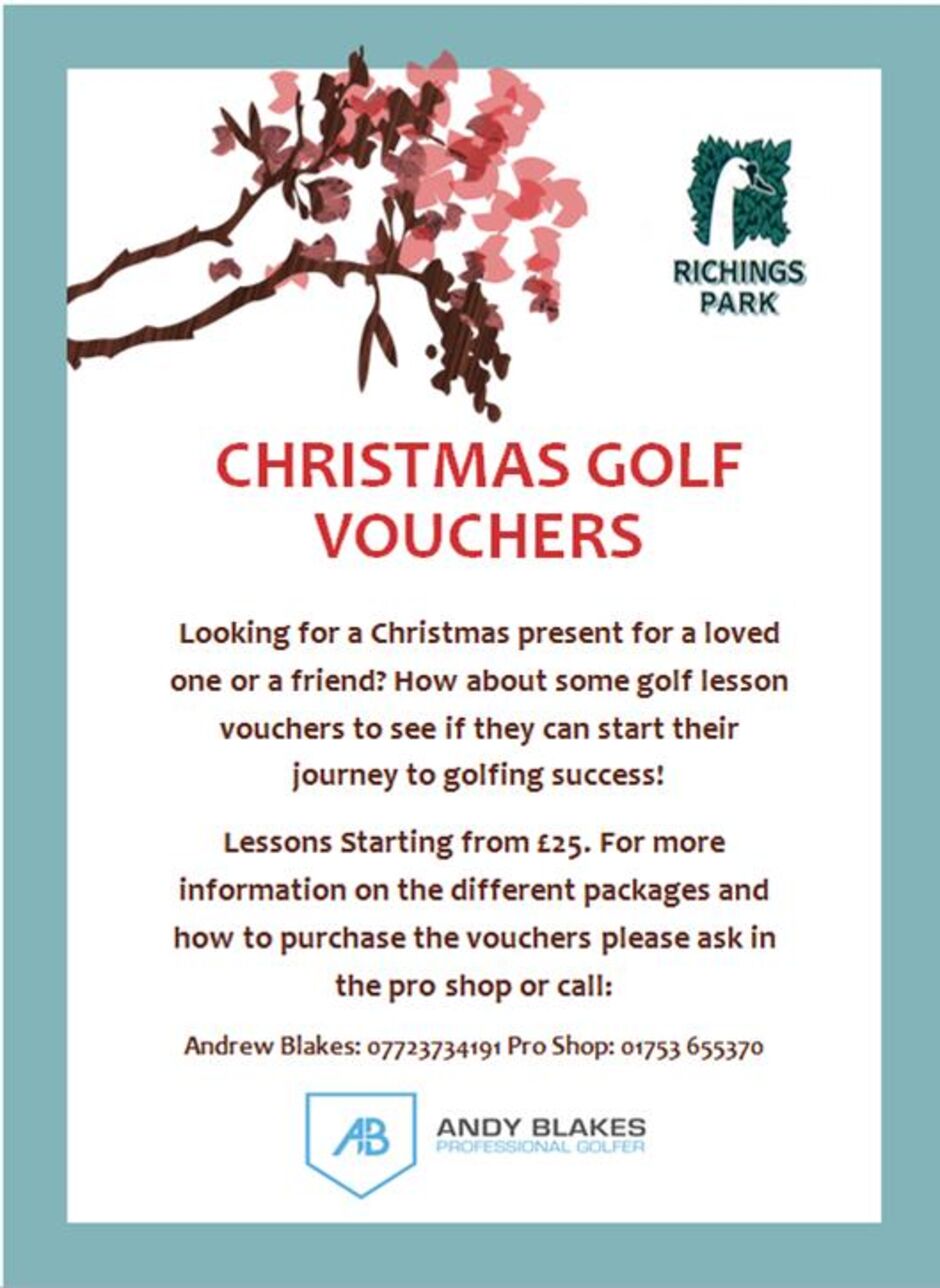 Lesson Prices

Individual Golf Lessons

Adults

30mins……………………………… £25

45mins............................................ £35
1 hour……………………………….. £45

Juniors

30 mins............................................£20

45 mins...........................................£25

1 hour.............................................£30


Focusing on course management:
6 Holes (1.5hrs)…………………………………… £60
9 Holes (2hrs) ………………………………………£75


Kids and Group lessons:
Groups 5 – 10 players (1hr)………………….. £10 per person
Under 16's 5 – 10 players (1hr)…………….. £5 per person